The Chakhesang Students Union Dimapur (CSUD) organised a programme – Installation of New Team cum Felicitation – on 10 September at Tourist Lodge Dimapur.
A team of 14 office bearers were inducted to head the office of CSUD for the tenure period of two years (2022-2024) under the presidentship of George Krome.
The programme also saw three students being felicitated for their achievements in the field of academics and sports. Miss Eriteü Khape, d/o of Lt Welhipe Khape;  Mr. Riku Khape, s/o Lt Welhipe Khape; and Anune Dawhou, d/o Zhothisa Dawhou were each awarded a Certificate of Excellence.
The guest speaker, Zasekhoyi Ringa, General Secretary of Western Chakhesang Hoho, in his speech addressed several critical issues including the issue of unemployment in Nagaland. He said if one is really educated, he/she cannot be unemployed. He further added that one should first try to identify one's own talent and capabilities before choosing his/her career.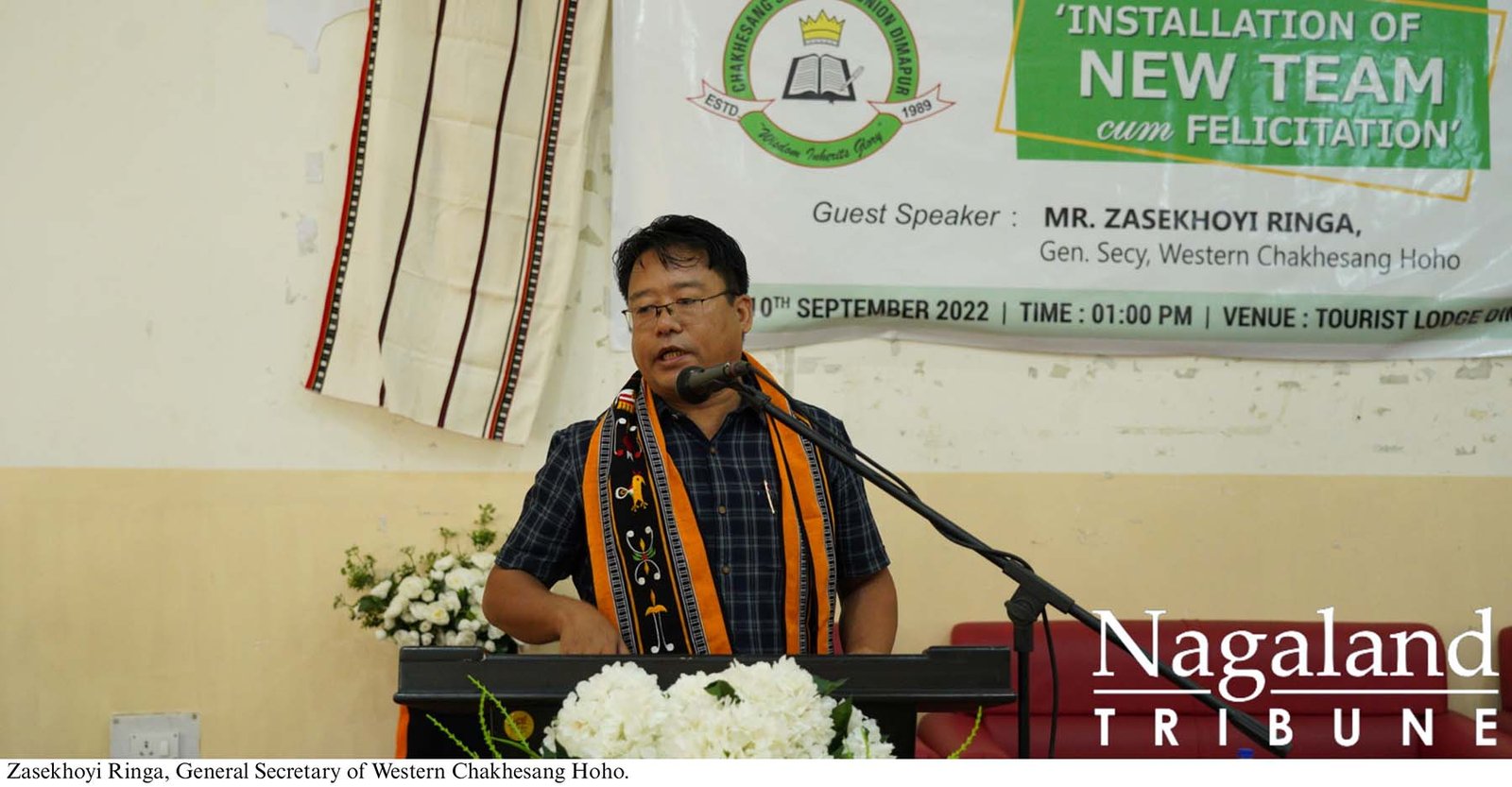 Moayanger Jamir, Dimapur Naga Students' Union (DNSU) President, urged the young people not to allow problems rule over them, encouraging them to instead captain their problems. Nuvoto Lohe, Western Chakhesang Students Union (WCSU) President, acknowledged the CSUD for always being the backbone of WCSU.
The program was chaired by Tekhenguloü Kapfo with an invocation prayer by Pfuyi Chuzho, Youth Director East Dimapur, and a welcome address by Veseta Rhakho, advisor to CSUD. The oath taking was ministered by Khemvu Mekru, lawyer, which was followed with a prayer for the new office by Dr Timothy Lasuh, Youth Pastor, Chakhesang Baptist Church Dimapur. The program ended with a vote of thanks from Tepe K Tara, Speaker CSUD.