A program on Vocational training themed 'Development of Vocational Skills' was conducted at Kasturba Gandhi Balika Vidyalaya (KGBV) Hostel Noklak at the Hostel on 10 September.
Special Guest, Hiazu Meru, Deputy Commission, Noklak District, in his speech stressed on the importance of vocational training in today's educational system. At the same time, he urged students to give foremost priority to their studies.
Initially, the President, Khiamniungan Meniu Hoikam (KMH), Niukai gave a brief highlight on the yearly activities carried out by the KGBV Hostel. She pointed out that vocational skill is an alternate way to make as source of living.  She said that vocational skills trainings are given to the students so that they preserve cultures and traditions and pave a way for them to recognise and polish their skills apart from books.
Taekwondo martial art was displayed by KGBV students as well as a special song.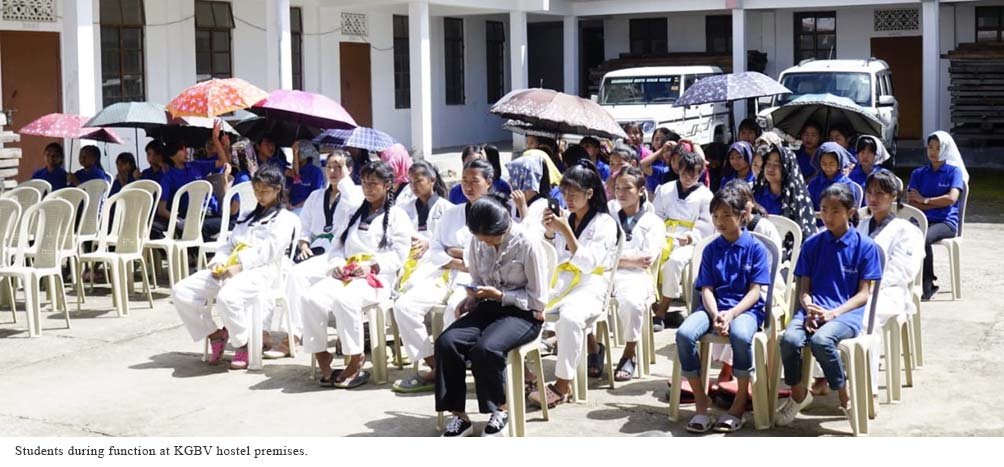 The program was chaired by Lamniu, Warden, and invocation was pronounced by Tsungou. The programme ended with benediction by Thingpia, Warden.
KGBVs have been established to provide access and quality education to girls belonging to disadvantaged groups by setting up residential schools/hostels and to ensure smooth transition of girls from elementary to secondary and up to Class XII wherever possible.