The Naga Students Federation have expressed their dissatisfaction with the investigating agency for delaying disclosing the identity of the alleged culprits.
"Those people should be made known, and we are not satisfied with the investigating authority. We have been demanding that under any law by now they have to be booked arrested and should be behind the bars," said the NSF President.
Download Nagaland Tribune app on Google Play


Mentioning that the concerned persons are protected under the anticipatory bail, Kegwayhun Tep said the federation has been demanding the investigating authority to disclose the identities of those persons which should be made known to all the Naga people. However as far as the Federation's demand is concerned, he said, till today they are yet to get the identities of those accused.
"We will continue to demand and it is already time for the investigative authority to be able to bring out those names," added Tep.
NSF is functioning from a makeshift office since 31 May 2023 < Insert caption >
Tep also said the federation understands the position of the investigative authority and the government of the day, having considered the public convenience, however the crime action committed towards the NSF office is something, which is already made known to all the public.
Meanwhile, all the federating units of NSF and sub ordinate bodies have hoisted black flags in their respective offices demanding for justice.
A temporary makeshift office outside the vandalised office have been set by the federation since 31 May, the President said, "we are functioning very normally."
NSF officials working from a makeshift office on 2 June 2023 < insert caption >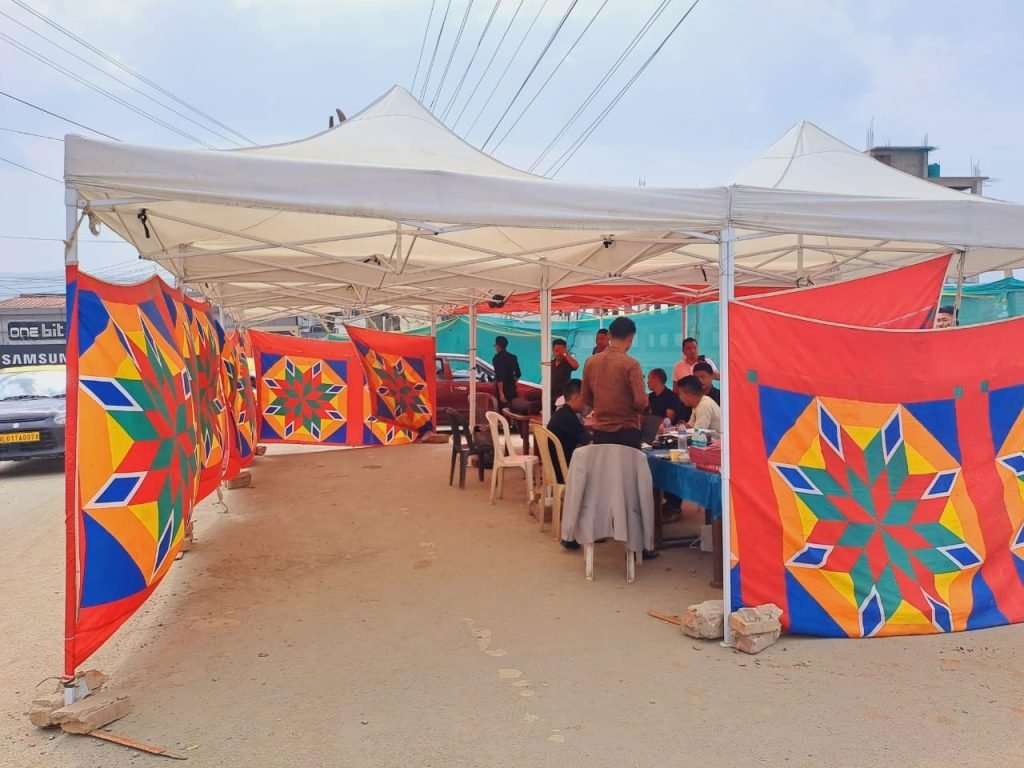 Read more: NSF resolves not to recognise individuals with vested interest claiming to be Naga Club