Ao Students' Conference (AKM) is organising a two-day Orientation Program for mentors of Arjü Centers on 9 and 10 September 2022, under the aegis of Nagaland Education Mission Society, Samagra Shiksha Nagaland.
The 10 months pilot project program is being attended by members of 12 Arjü centers under Mokokchung district.
Arjü, a word in Ao language, is used to refer to the traditional education system for both genders. Traditionally, the boys' dormitory is called Arjü and the girls' dormitory is called Tsüki. Girls and boys of certain age resided in these academies where they were trained to become culturally rooted and responsible adults, under the mentorship of elders and senior members of the society.
In modern times, the revival of the Arjü and Tsüki would serve as a supplementary learning institution to inculcate joyful traditional and apt modern-day life skills to enhance comprehensive holistic education to students from rural areas which will also ensure retention of school dropouts complementing the New Education Policy 2020.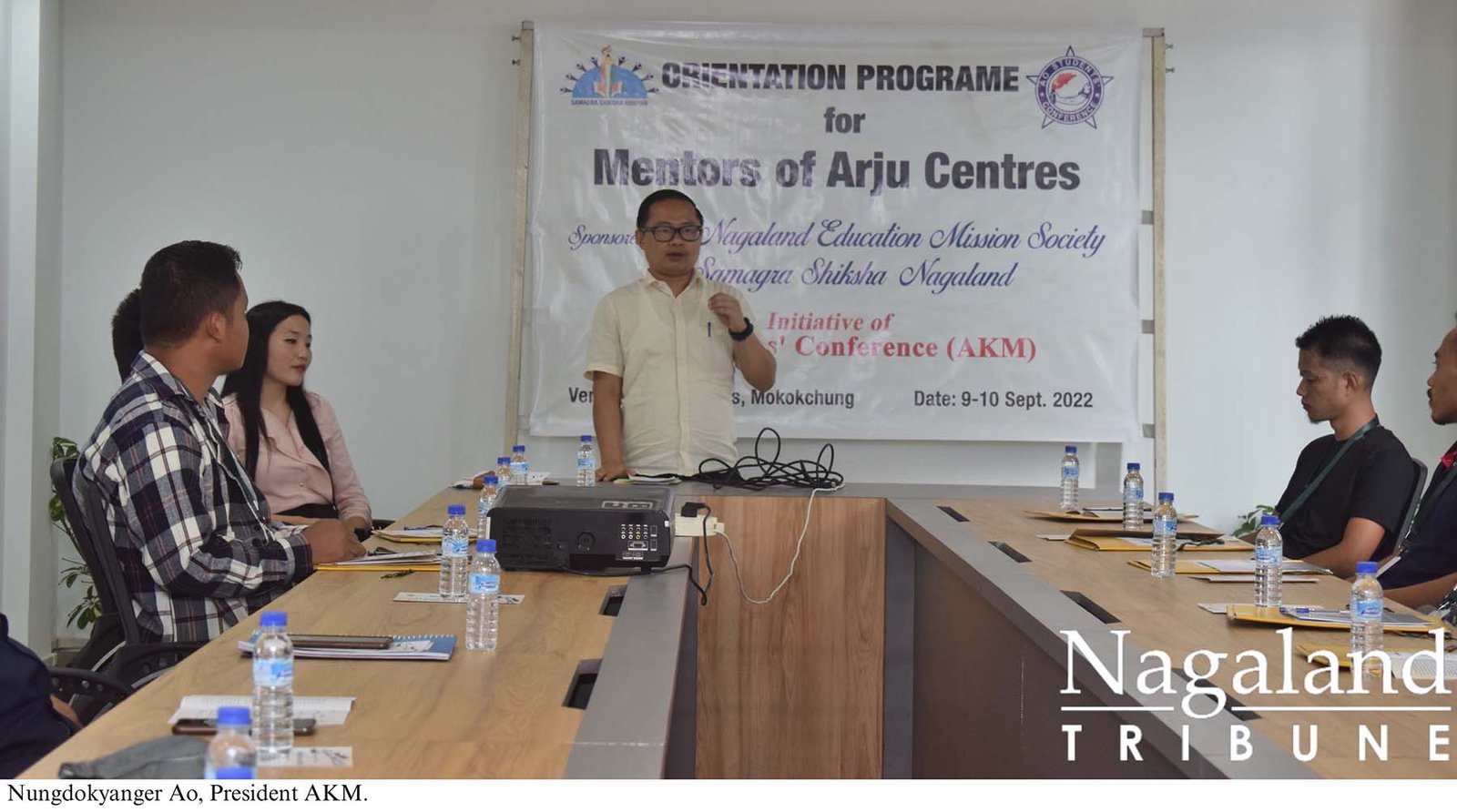 The resource persons for the first day of the orientation program were Y Nuklu Phom, Team Leader Lemsachenok Society and Sentilong Ozükum, SDO (C) Mokokchung. They spoke on the topics 'Relevance of traditional Learning Center in Modern times' and 'Self and Society' respectively.