The U.S. Consulate General Kolkata, in partnership with Consumer Unity & Trust Society (CUTS) and with the support of the Dimapur Press Club hosted a workshop for journalists in Dimapur. CUTS International informed that the media literacy event held on Friday is part of a series of workshop that the U.S. Consulate Kolkata is implementing with the Society to empower journalists in the region.
Speaking at the workshop, Adrian Pratt, Director of the American Center, US Consulate General Kolkata emphasised, "the digital age has enabled access to diverse sources of knowledge at a mouse click. However, it has also created unprecedented challenges and structural changes in the news industry." He also shed light on the imminent arrival of artificial intelligence (AI) and its potential repercussions on newsrooms globally, cautioning against its negative effects in conjunction with the spread of misinformation. He highlighted how AI possesses the remarkable ability to generate fabricated content with unwavering certainty, thereby intensifying the challenges faced by newsrooms.
Download Nagaland Tribune app on Google Play


Sucharita Bhattacharjee, Deputy Head, CUTS International-Calcutta Resource Centre laid down the overarching theme of the workshop and mentioned that the workshop aims at providing hands-on training to the journalists to fact check. She said, "Today's workshop as a part of the capacity building initiative for media professionals, primarily targets local media houses from tier II, tier III cities and even beyond."
She also underlined the need for creating an informal platform for the media professionals to identify and combat misinformation and fake news. Bhattacharjee further added that these workshops are being organized as part of the suggestions received from the journalists from the Indo-Pacific countries at the international media workshop hosted in Kolkata from 11-12 August 2022 at the American Center, Kolkata.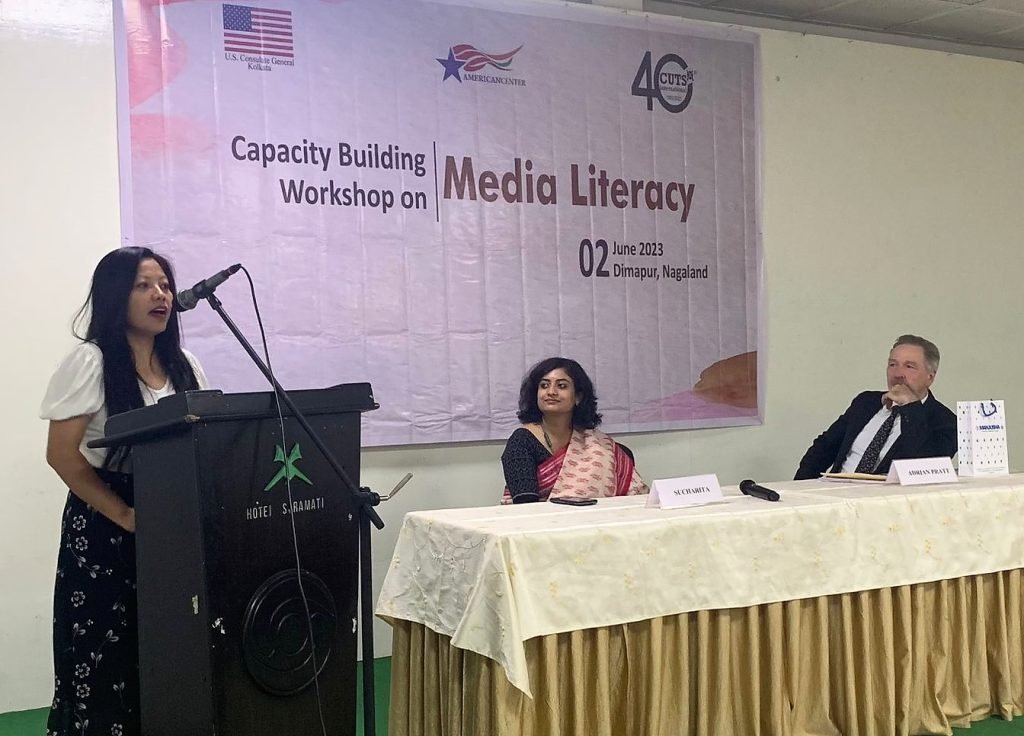 Akangjungla, Director, News and Administration, The Morung Express, Dimapur, recounted her enriching experience and key learnings from the Kolkata workshop organised by CUTS International with the support of the US Consulate Kolkata, and in collaboration with South Asian Women in Media (SAWM) and East West Center (EWC).
She highlighted how meeting journalists from different parts of the world helped her to adopt a fresh mindset, compelling her to craft stories that resonated with a broader audience. Irrespective of their geographic origins, Akangjungla said that she discovered a striking similarity in the challenges faced by them, reinforcing her commitment to reporting stories that foster relatability.
Divya Chandra, Producer, Workshop and Training, Boom Live, was the main resource person for the workshop. She spoke on how to differentiate between misinformation and disinformation; how to debunk online misinformation and disinformation using tools and observation skills; increasing use of artificial intelligence (AI) in misinformation space; and how to write a fact-check articles.
According to CUTS International, the workshop was attended by over 30 journalists who are based in Dimapur as well as Kohima and report on various issues pertaining to the Northeast India.